Agenda
2019
With speakers from IBM, Dfinity, Bitcoin Core, ChainSecurity, LiquidityNetwork, Bank of England, World Trade Organisation, EU Commission, Stellar, Parity, Binance and many more the Conference will once again bring world-wide attention to the Crypto Valley and the Swiss blockchain ecosystem.
With two and a half days of in-depth discussions and exploration of the future blockchain over 100 speakers will share their insight on three tracks in parallel.
Exhibition
2019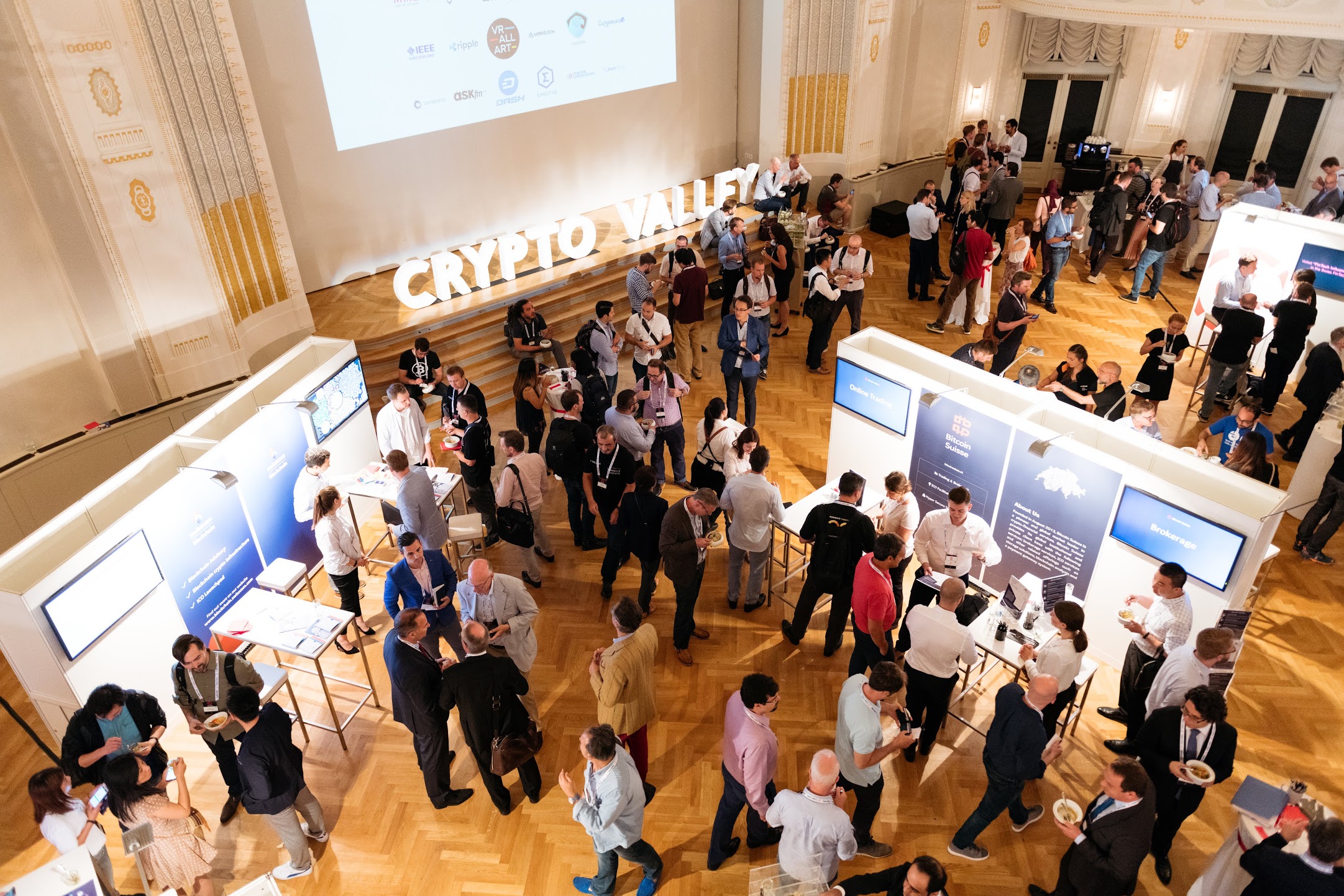 The following companies will be present with a booth throughout the conference


Are you interested in having your own booth during the Crypto Valley Conference 2019?
Investor
day
26th June starting from 1.30 pm at Freiruum, Zug

The Swiss Blockchain Investor Day is a match making event where blockchain startups pitch to find experienced investors and supporters.

If you are an investor, a business angel or are a startup supporter, this event is for you.


You have full Access with your Crypto Valley Conference ticket.
Startups can submit their pitch here. There is a limited number of tickets that are valid for this event only.
Satellite
events
The satellite events are a variety of side activities in locations in and around Zug that are hosted by CVA members or non-members to engage with the vibrant blockchain and crypto community during the conference week.

Participants can attend talks, discuss and socialize with thought leaders from the industry, do some sport in full nature or enjoy the sunrise at the lake. Or just grab a drink and party until dawn.

For conference attendees with a valid ticket most of the listed satellite events are free of charge!


Want to host your own satellite event?
View our sponsorship deck for more information on prices and options.
Click here to get the latest schedule of our satellite locations.
For questions do not hesitate to contact us.